If you recently played Town of Salem and noticed unusual activity on your account, maybe you need to change your account password. This article will explain to you how to update the password for the Town of Salem.
An unwanted activity on your Town Of Salem account on their forum could be due to the recent hack on the games website. When this happens, the company advises its users to change their passwords immediately and store it in a manager to something strong that will be difficult to hack.
How to Change the Password in Town of Salem
Below is a step-by-step guide to changing the password for the Town of Salem. Make sure you follow the steps in the correct order. You will also need to create a new strong password and keep and keep it somewhere only you have access to.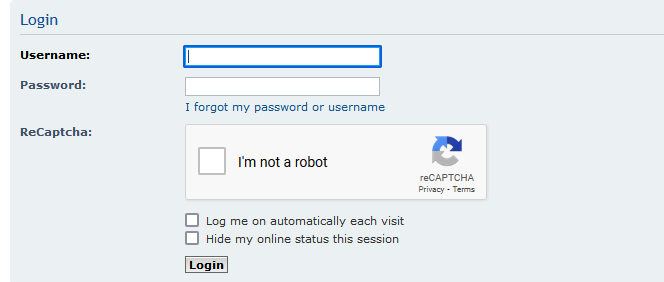 Log in to the Town of Salem Game Forums. On this login page, you can find the index page link.
After you've logged in, go to the menu bar and select "return to the index page."
In the top left corner of the screen, there is a button titled "User Control Panel above the announcements thread. Enter the User Control Panel by clicking on the button.
Go to your profile page.
From the drop-down box, choose "change account settings."
Follow the on-screen prompts to change your password.
In addition, for added security, update your email address password that you used for the Town Of Salem forum. If your account was hacked, the hackers know your email address and the ToS account password. Make sure you are not using the same password for both.
FAQ
I followed the procedures above, but I still did not receive the automatic email. What should I do?
You could try contacting them through a different email service. You can clarify that you're having problems with the password reset process in addition to explaining the email address you've tried to contact. Make certain that you pay close attention to every aspect.
When I emailed BlankMediaGames, I did not receive an automated response. What should I do?
Make sure that you enter a valid email address. Although you did not receive an automated response, you can still access the forums using your current password. After you've logged in, you can find out what email address is associated with the account from your profile. Also, you can check your spam folder in your email. Alternatively, you can change your email setting by whitelisting email addresses that you believe are legitimate.
Who can assist me in resolving this problem?
The game's programmers and designers would help you. Please get in touch with the developers via email. Because they lack the essential tools, the forum moderators and judges are unable to assist.
My email address is correct, but the system says it isn't associated with an account. Now what?
Please contact the game's developers. They will send you an automatic response and make sure you make a response to it. In your email, describe the nature of your concern. Include details such as whether or not you've changed your email address. If you have, you can explain what the previous email's subject was. If you haven't already, state that you haven't changed your email address in the past.
How long will it be before BlankMediaGames responds?
If you want to know how long, honestly, it varies. It depends on how many emails they need to respond to. People can expect a response in a few days or as long as a few weeks. Their email account is managed by a single person.
Conclusion
I hope this guide will help you when you need to change your Password on the Town Of Salem Forum website. You should also have changed the password for your email account. Please let us know if you have any problems changing your password in the comments area. We will gladly assist you. Other common topics are how to whisper, investigator results and the unique roles in Town of Salem. If you like this game, here are similar alternatives.